PORTABLE RANGE OF TOILETS, SHOWERS AND WASH STATIONS
We're able to provide a range of different models of portable toilet, showers and wash stations for all sorts of occasions, as well as offering facilities for disabled users. We can provide relaxing, spacious cubicles for patrons' use, complete with disabled fittings, handwashing stations and other amenities.
If you're doing a bathroom renovation, we have trailer mounted toilet and shower units you can hire to tide you over until the renovations are complete.
To find out more, give us a call today.
Contact Us
INSTALLATION & COLLECTION
Our team is able to transport, install and make ready for use any number of our portables for your site or event, thanks to our crane-equipped transport truck.
We can have our cubicles in place and ready to cater for your workers, patrons or attendees in rapid order, and can pack up just as quickly. To find out more, please give us a call today!
Contact Us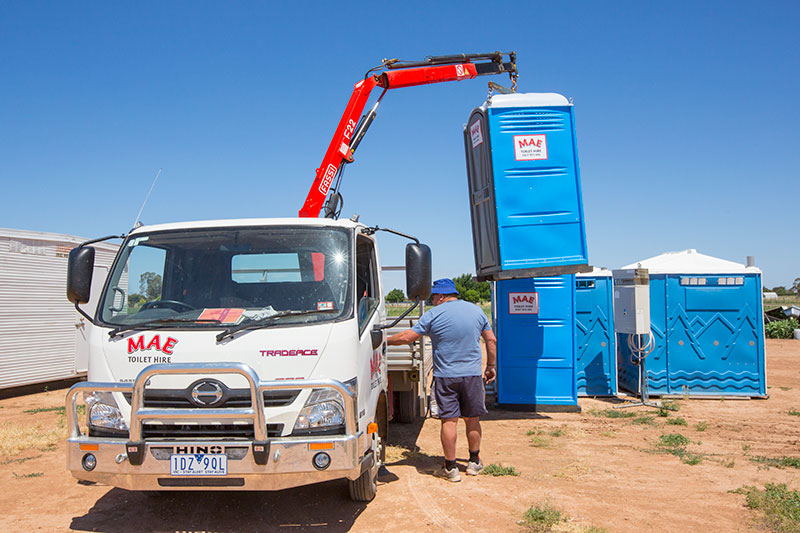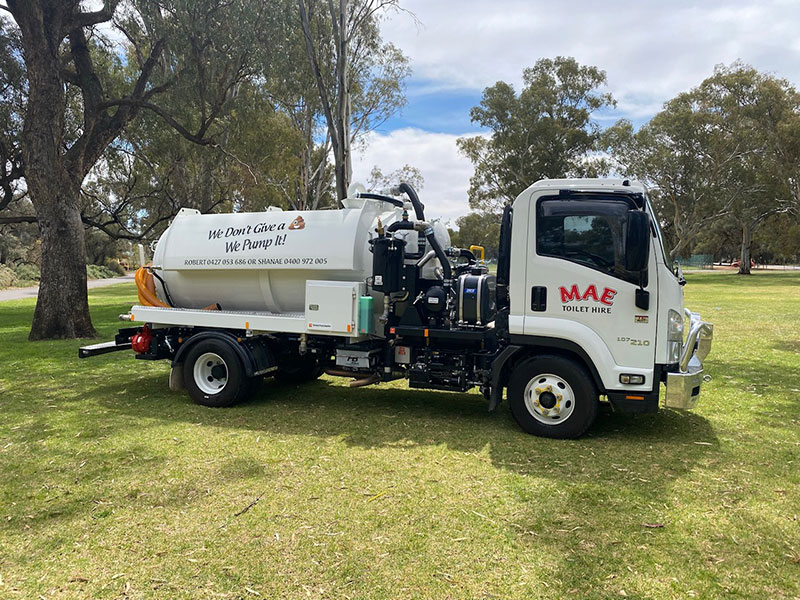 SEPTIC WASTE REMOVAL
For prolonged events and installations, we can have your rented cubicles regularly serviced and emptied on-site with our private septic transport truck. We'll have your facilities back up and running in short order, with minimal inconvenience and interruption of service.
Contact us to find out more about our septic services.
Contact Us